From The Files of
Leonard Roy Frank
(1932-2015)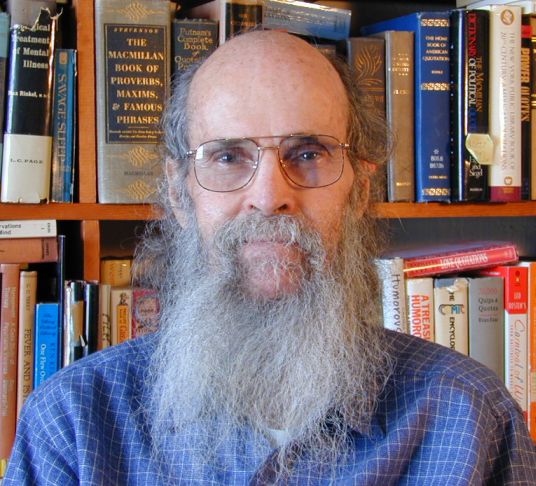 Leonard Roy Frank, born in Brooklyn in 1932, graduated from the Wharton School of the University of Pennsylvania in 1954. While committed to a private psychiatric facility near San Francisco in 1963, he was forced to undergo 50 insulincoma and 35 electroconvulsive procedures, which caused him severe memory loss, wiping out the preceding three-year-period and effectively destroying his high school and college educations. Following years of study reeducating himself, he became active in the psychiatric survivors movement first by becoming a staff member of Madness Network News (1972) and then co-founding Network Against Psychiatric Assault (1974), both based in San Francisco and Berkeley and opposed to all forms of coercive, fraudulent psychiatric interventions. He's currently a member of the Eugene (Oregon) based MindFreedom International. In 1978 he edited and self-published The History of Shock Treatment. Since 1995, he has edited Influencing Minds: A Reader in Quotations (Los Angeles, Feral House), Random House Webster's Quotationary (New York, Random House, 1998), and seven other collections of quotations for Random House. In 2006, he edited The Electroshock Quotationary, an e-book (http://www.endofshock.com/102C_ECT.PDF). In September 2011, he co-published with Thomas Szasz and edited, The Szasz Quotationary: The Wit and Wisdom of Thomas Szasz, a Kindle e-book. He began tweeting in October 2012 (https://twitter.com/FrankAphorisms). Since 1959, he's resided in San Francisco. Leonard passed away in mid-January, 2015 at age 82 following a fall. The cause of the fall is not known as of this writing, but the doctor thinks it was the result of some "event" such as a stroke. For remembrances of Leonard see, In Memoriam: Leonard Roy Frank at MadInAmerica.Com.
Articles, Etc., By Leonard Roy Frank
Electroshock Articles
Electroshock Consent Forms
Insulin Coma Articles
Miscellaneous Articles On Psychiatry

Leonard Frank 1932 - 2015 "No Man Is An Island"